Announcements:
April 22 - Awaken Wellness Fair
Sherrill will once again be offering Psychic, Mediumship and Past Life readings at the Awaken Wellness Fair on April 22nd in Tarrytown, NY. Check out the event details, include the list of readers, healers, vendors and speakers at this stellar gathering, and use the online tools to buy your ticket and schedule a session in advance (and at a discount!).
REIKI CLASSES:
Sign up now for Reiki I training!
Dates/times will be based on students' needs
This first level introduces the student to Reiki's marvelous, versatile healing energy and enables them to give treatments to themselves and their loved ones (human and otherwise!).
Even if you have no desire to become a professional Reiki practitioner, this is an opportunity to learn a healing skill with vast benefits -- physically, mentally, emotionally and spiritually -- to use for the rest of your life.
No pre-requisite.
$125 fee includes 8+ hours training, plenty of hands-on experience, binder of take-home materials, tools, references and resources, and a completion certificate suitable for framing.
Contact Sherrill at 914-450-3326 or szhealing33@gmail.com to register (sorry, no walk-ins)
About Sherrill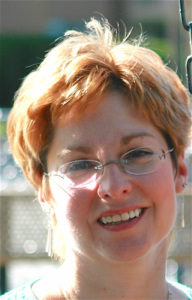 I've had a lifelong passion for many things spiritual, having studied and practiced formally and informally for more than half a century. Now I am blessed to work with clients all over the US and internationally.
As a child I delighted in playing with subtle energies, out-of-body experiences and lucid dreaming, as well as long, deep, meaningful conversations with 'invisible' friends. I began reading Edgar Cayce at the age of 11, which helped explain those early childhood experiences. Then, while most teenage girls dreamed about their latest celebrity crush, I lay in bed at night trying to astral travel and levitate (still working on the latter). I was rather perplexed upon realizing that most people did not understand these experiences, and learned to keep them mostly to myself.
Exploring a multitude of spiritual and metaphysical paths remained a passion in adulthood, while simultaneously raising my son and managing a career in the corporate world. When my son went off to college, there was time to once again become a more actively engaged seeker and practitioner. The Universe immediately arranged for one remarkable opportunity after another to fall into my lap (because, you know, that's how things work!). Abilities that had lain dormant once again began to blossom, rapidly broadening and deepening in marvelous ways. And each skill I honed seemed to open up another, a process that is still fascinatingly underway.
Now I am fortunate enough to spend the second half of life doing the things I love most: Using those spiritual gifts for Helping, Healing, and Teaching.
Contact me:
Phone: 914-450-3326
Email:
szhealing33@gmail.com
---
Volunteering
Sherrill frequently volunteers her services to participants of the annual
Support-a-Walk
in Yorktown Heights, NY, with the twin goals of increasing awareness of Reiki and providing complimentary mini-sessions during the event. Thousands of people join the 3-mile walk every year to raise money for
Support Connection
, a non-profit organization providing
free
services to anyone affected by breast or ovarian cancer -- patients, survivors, loved ones, etc.

---
©2017 Sherrill Zucker